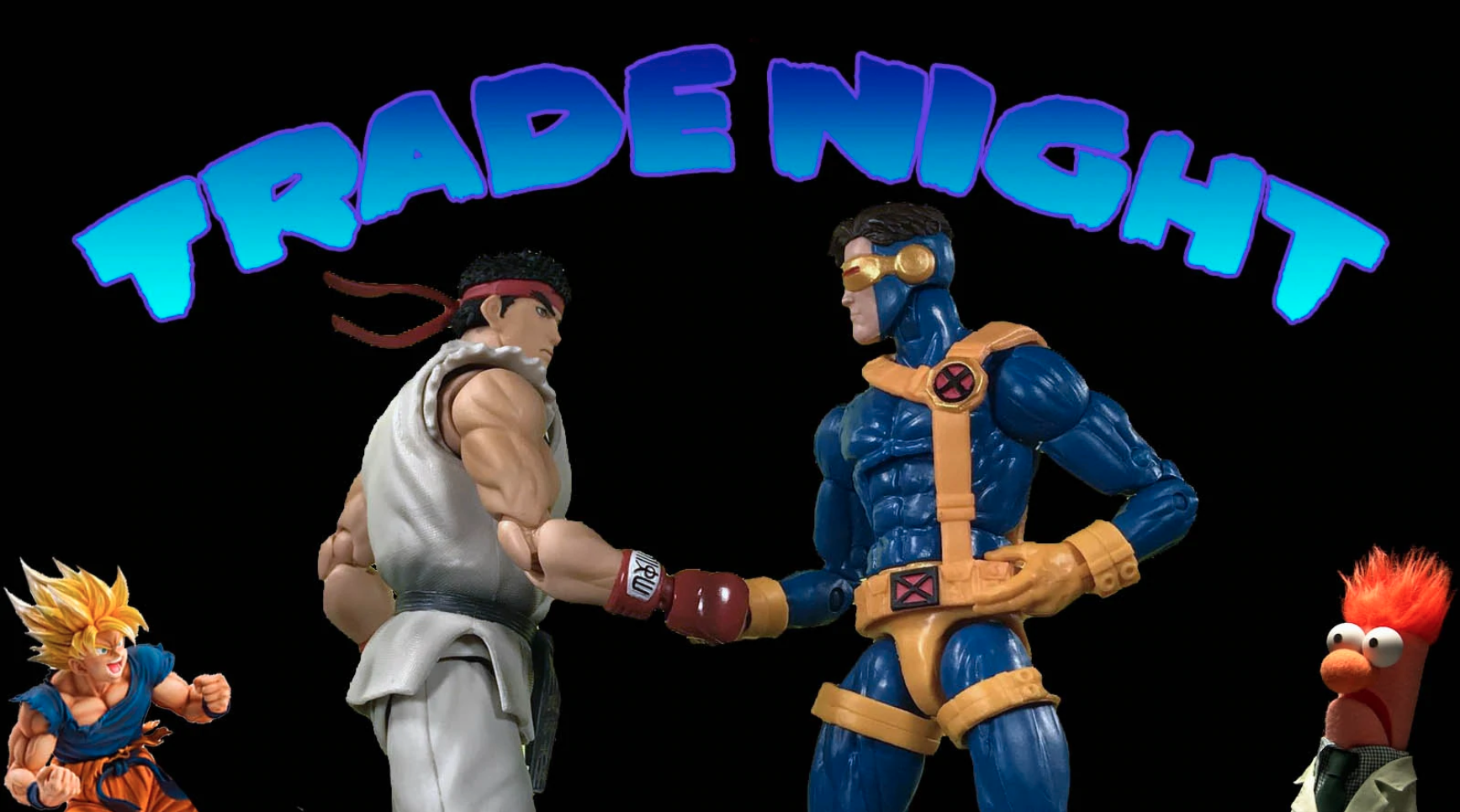 TRADE NIGHT
Rogue Toys Trade Night is a community event that brings toy collectors together once a month. Bring in group of toys from you personal stash and set them up in our store. Browse around and see if anything from others catches your interest. If you find something cool, use your toys to make a trade. Maybe they don't see something from your stuff they like. That's ok! You can purchase a toy from our store that they are interested in and continue the trade.
This event was created to have fun and get to know other people with similar interests. As an added sprinkle on your toy loving cupcake, Rogue Toys has prizes, games and giveaways each trade night. Every trade night is different. The more people, the more stuff to trade. So, bring your stuff down and come hang out!
RULES
1. No cash transactions between collectors. TRADE ONLY.
2. If you don't have something another collector wants, you may purchase something of interest from the store to trade at a 10% discount.
3. Please have a store employee present when trading with minors. Everybody gets a fair trade.
4. Have fun!
5. Snacks and beverages provided.
Trade Night starts at 5 p.m.
ROGUE TOYS PORTLAND - 2ND SATURDAY OF EVERY MONTH
ROGUE TOYS WEST LAS VEGAS - 3RD SATURDAY OF EVERY MONTH
ROGUE TOYS SALT LAKE CITY - 1ST SATURDAY OF EVERY MONTH